Why your Start-up Needs A Founder's Agreement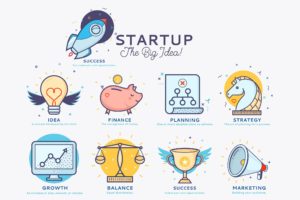 It is important for a company's founders to have an agreement among themselves even before creating an entity. Founders' agreements are the product of conversations that should take place among a company's founders at the early stages of formation rather than later in the life of a company. The goal of these conversations is to have an open and honest discussion about the attitudes, fears, and aspirations of individuals involved with the formation and development of an idea.
Founders' agreements serve as the bedrock of a new business formation. They set the tone and lay the groundwork for how you interact and manage the business as a team. A Founders' Agreement is a contract that a company's founders enter into that governs their business relationships. The Agreement lays out the rights, responsibilities, liabilities, and obligations of each founder.
Generally speaking, it regulates matters that may not be covered by the company's operating agreement, also known as the company's Memorandum and Articles of Association (MEMART). Ultimately, Founders' Agreements are designed to protect each founder's interests and memorialize that all founders are in agreement about the company's basic structure and how the founders will work together to move their business forward. Forging an agreement between all founders helps mitigate the risk of a lawsuit over who owns the business.
A founders' agreement is drafted during the initial incorporation of the business and are essential to a well-planned business venture when involving more than one person. They are also attractive investing tools since they signal to investors that you are organized and methodical, even when bootstrapping.
A Founder's Agreement can address a wide range of business start up issues and while it may be unnecessary to utilize a founders' agreement, drafting one ensures everyone is on the same page regarding critical legal and financial issues associated with the business venture. It should identify potential complications and risks and provide provisions to deal with them should they arise. As a legally binding document, it must be detailed and lack any loopholes that may be exploited later. It is always a good idea to draft a written agreement after seeking an expert's counsel regarding the business's requirements and intentions.
Essentially, a Founders' Agreement should incorporate the following:
It properly defines the business:Its important that the Agreement describes your company's venture and purpose in as much detail as possible. This will prevent ambiguities.
It establishes ownership roles and responsibilities: Ownership will typically be distributed in shares or percentages of the company's value.
It offers guidelines for dispute resolution: It's crucial to include procedures for resolving conflicts, as they are an inevitable part of any long-term business operation. Options include binding arbitration, mediation or other dispute resolution options.
Its sets out the roles and responsibilities of the founders': Assumptions about individual roles and responsibilities can be a significant source of conflict within a business. Do not shy away from thoroughly defining the parameters of each person's role. These expectations can be as simple as one person running the business while the other person remains the silent partner.
Provides rules surrounding the contract's termination: A termination clause is essential as it sets out the procedure for ending the contract when it becomes necessary
Assignment of Intellectual property (IP):Once your business develops a business plan or begins to expand on an idea or product, you have begun creating intellectual property.Designate what belongs to your company and how it will be used appropriately in order to protect your ideas. It is important to define how IP belongs to your company and not to individuals such as owners, employees, contractors, and consultants.
Provides Terms for Confidentiality and Non-compete: As a founder, you are expected to have access to confidential information. The core team should trust each other. What if one of the founders decides to leave and share the critical confidential information with one of your competitors? Your agreement should have a binding time for any parting member. The parting members should not join competition, start a similar business, break away suppliers, vendors, employees, or clients.
Shareholding Structure/Contributions: Be sure to include who contributed what to the company's initial development. Remember that co-ownership does not necessarily mean equal ownership. It's important to have that conversation at the very beginning of the company's formation.Also, if members require payback due to contributions made at start up, include the specific details and method of reimbursement.
Vesting Schedule and Milestones: Consider market vesting termsfor each founder's equity in case they decide to split. This means that founders must contribute to building value in the company in order for their equity to grow. The Agreement should also detail important milestones that must be met and what work must be completed in order to reach them. You'll be able to reference your achievements to know when to take the next step.
Startups are not meant to be one-person rides. You need people by your side who you can trust for skills, commitment, and persistence. A good startup team would consist of more than one founder with complementing skill-sets and domain expertise hence the need to put it all in an agreement from the start. However, you must understand that no paper work can define your mutual trust and respect for each other. Startups are tough bumpy rides and there would be a lot of challenges on the way. In case you are unable to trust each other at this stage, then it is the right time to part ways. But once you commit to something, it's your obligation to give 100 percent, not just for the interest of each other, but for all stakeholders who trusted your vision.
Team 618 Bees
Sources:www.law.upenn.edu, www.contractscounsel.com, www.upcounsel.com, www.yourstory.com
618 Bees can help you quickly and easily help you register a draft a Founders' Agreement . Log on to our website www.618bees.com or email hello@618bees.com, or give us a call on +2349017190079. 618 Bees will complete your registration with the Corporate Affairs Commission (CAC).
The information in this blog post ("post") is provided for general informational purposes only, no information contained in this post should be construed as legal advice, nor is it intended to be a substitute for legal counsel on any subject matter. No reader of this post should act or refrain from acting on the basis of any information included in, or accessible through this post without seeking the appropriate legal or professional advice from the particular facts and circumstances at issue from a lawyer. This post is protected by intellectual property law and regulations. It may however be shared using appropriate sharing tools provided that our authorship is always acknowledged and this Disclaimer Notice attached.