Why businesses shouldn't handle their compliance alone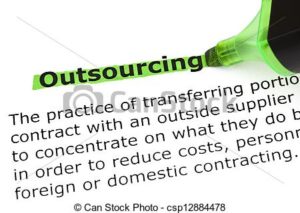 Entrepreneurs cannot succeed in business completely on their own that is why they need to leverage the talent, expertise, and skills of the experts in this area as opposed to resorting to DIY. Businesses must recognize the need to delegate tasks and responsibilities to others with the knowledge and proficiencies they lack.
So, if you run a business that is bound by regulations, you have a responsibility to maintain compliance and keep all filings up to date. This is a responsibility you must take seriously. The cost of these filings can be quite significant but the cost to your business for non-compliance can result in fines and damage to your company's reputation and relationships with customers.
For example, not very many business owners know all the ins and outs involved in preparing and submitting the paperwork involved in setting up a business entity with the Corporate Affairs Commission (CAC) and keeping it compliant. Rather than trudge through the process and hope for the best, it's wise for business owners to enlist the help of a business filing and compliance service fulfillment partner.
But how can you know which document filing service to trust with your critical business filings? We realize it can be overwhelming when comparing your options. So, we are going to share some of the most significant factors that are behind why successful business owners rely on 618 Bees;
618 Bees has years of experience serving the needs of entrepreneurs
Your Annual Returns filings, tax returns and business licenses and permits including NAFDAC and SON are too important to hand over to someone that does not have years of experience. Beware of fly-by-night websites that make too-good-to-be-true promises or that don't provide the breadth of services you require.
Our CEO, Efe Ugboro has been helping companies with their formation and compliance services for nearly 15years. With the assistance the knowledgeable Team 618 Bees, we've helped over 300 businesses with incorporation, advisory and compliance over the years. All of our filing experts pay unparalleled attention to accuracy, and they know the intricacies involved in handling business registration and compliance paperwork.
618 Bees provides access to personalized and live assistance
Just because you've chosen to work with a company, whether offline or online doesn't mean you should have to forfeit excellent customer service. The filings and compliance partner you choose should have an account manager available to talk with you by phone to answer your questions and assist you with any issues.
At 618 Bees, we can't imagine doing business with our clients any other way. When you call us to learn more about our services, you get a live person eager to discuss your needs. As our customer, you get a dedicated representative to handle your account as you start, manage, and grow your business.
618 bees can handle filings in all 36 Nigerian states and the FCT
We love the ease technology has provided us, with it we are able to handle filings for businesses located all over Nigeria. With the help of our dispatch partners, we are able to offer our clients document return services from any part of Nigeria.
Team 618 Bees has extensive experience doing filings in all 36 states and the FCT. No matter where you desire to register and operate your company, we are prepared with the knowledge and technology to assist you.
618 Bees Provides Support for Out-of-Country Applications
If you're located outside of Nigeria and wish to start a business within Nigeria, you will want to find a partner who can assist you in the process. As you can imagine, there are some additional details involved and not all online business filing companies offer support for foreign entrepreneurs.
618 Bees supports individuals outside of Nigeria in starting their businesses within any of the 36 states and the FCT. We handle the required business registration applications and provide ongoing support. We are your partner throughout the lifetime of your business—from formation and beyond—with our business filing services that keep your business in compliance with Nigerian Laws.
618 Bees Supports different kinds of Entity Types
it is important that business owners work with partners who can handle filings for a variety of entity types. At 618 Bees, we not only cater for Business Names and Limited Liability companies, you can rely on us for expert advise for your non-profit, co-operative society, whether single purpose or multi-purpose, company limited by guarantee or public limited company.
With 618 Bees, your entity type won't be an issue!
618 Bees Offers Economical Services with No Hidden Fees
Look for a business filing and compliance service fulfillment partner who understands that you have a budget to meet. Are their standard rates affordable, and do they clearly define what those rates include? Surprises may be welcome at a birthday party but not when paying for filing the important forms necessary for starting a business and keeping it compliant.
At 618 Bees, we provide you with an itemized display of our pricing. You never have to worry about unwanted subscriptions or surprise charges. We save you time and ensure your filings are done accurately and on time. You get optimal value on every service that we provide.
618 Bees would love to work With You!
If you decide to outsource your regulatory compliance, you will still be legally responsible for making sure your company complies with all applicable laws and regulations. This is why it is critical to work with an experienced and knowledgeable filing partner that can ensure that you are in compliance with all laws and regulations that are relevant to your industry.
Contact 618 Bees today to help you with your business formation and compliance needs. You can count on us to get you started and keep you going and compliant.
We are the quickest way to get your company started and we don't stop there!
Team 618 bees
The information in this blog post ("post") is provided for general informational purposes only, no information contained in this post should be construed as legal advice, nor is it intended to be a substitute for legal counsel on any subject matter. No reader of this post should act or refrain from acting on the basis of any information included in, or accessible through this post without seeking the appropriate legal or professional advice from the particular facts and circumstances at issue from a lawyer. This post is protected by intellectual property law and regulations. It may however be shared using appropriate sharing tools provided that our authorship is always acknowledged and this Disclaimer Notice attached