Ending 2020 IN Good Legal Standing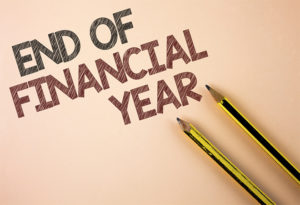 The year 2020 has been tough for businesses the world over and while working procedures and processes may have changed or become adjusted to accommodate these challenges, statutory filings and compliance for businesses still need to be fulfilled.
So, businesses in Nigeria that operate either as Business Names or Limited Liability companies are subject to internal and external compliance requirements. It's important to set some time aside this year end to examine the status of your business and ensure you are in good standing with the law.
The end of the year is the perfect time to get compliant and end the year in good legal standing. As you take time to reflect on the work done in 2020 while also making business plans for the new year. 618 Bees can do all the leg work for you. Below are some important action items that you may need us for as the year comes to an end;
1. Annual Returns Filing for Business Names, Companies and Non-profit Organisations
618 Bees provides this service as at when due or it can be subscribed for ahead of time. Annual Returns is a comprehensive report on a company's activities throughout the preceding year and it is a way of making the Corporate Affairs Commission (CAC) aware that your company is still carrying on business. As the name implies, it is expected by the commission to be filed annually, as it gives information regarding any post incorporation changes that have been effected by the Company. It is thus very important and continuous failure to comply may be taken as an indication by the CAC that the company no longer carries on business and may therefore result in the company being struck off /delisted from the register of members, while late filing attracts penalty.
2. Annual General Meeting Minutes for Companies
Have you completed your company's annual meeting minutes for the 2019 financial year?
This is important because in line with good corporate governance policies, companies must hold annual meetings and draft annual meeting minutes, it's important to know if this requirement applies to your company.  You can contact our Call Center to speak to us about this.
3. Starting a new business or quitting paid employment in January 2020?
If your plan is to leave paid employment to start your own thing or your plan is to add another business to your portfolio, then what better time to get the business registration process started than now?
618 Bees offers you the quickest way to get your company started, and we don't stop there!
4. Closing a Business Before Year-End? 
Closing a Business Name or company before 2020?  Closing or Winding Up a business is more than just the decision to shut it down and letting your vendors and clients know. 618 Bees can talk you through the required steps you must take to close your business the right way and remain compliant with the requirements of the Companies and Allied Matters Act (CAMA).
5. Business Name Change or Upgrade?
Despite your best efforts to choose the perfect name for your company, there may come a time when that name is no longer the best fit. Perhaps the business name no longer accurately reflects your brand or there are legal considerations at play. Regardless of the reasons to make a business name change, it's a process that many entrepreneurs find confusing. The steps involved can vary depending on whether the business entity is registered as a Business Name or as a company.
You may also want an upgrade from a Business Name to a limited liability company because of some anticipated expansion in the new year hence a Business Name registration will no longer serve your purpose. For this kind of change, it's understandable that you want to retain your business goodwill by doing an upgrade to preserve the known name rather than register an entirely new entity. This can be a complex process for any business owner, as the process can be overwhelming but not to worry, as we are to take the stress off you while to focus on scaling up your brand.
618 Bees can talk you through both the name change application and the application to upgrade from a Business Name to an LLC, while you work on the business.
6. Sign up for a legal Retainer in the newyear perhaps?
This will ensure that your legal needs are covered all year round. We offer three (3) different Retainer packages to suit particular business needs. With our retainer plans, your business legal needs are covered all year round on our priority list. Also, professional fees for most of our products/services can be purchased for less with a minimum payment for out of pocket expenses. The out of pocket expenses will however differ on discount rates depending on the plan you sign up for.
Let's close out 2020 strong and make sure you and your business are set up for success in 2021!
–Team 618 Bees
The information in this blog post ("post") is provided for general informational purposes only, no information contained in this post should be construed as legal advice, nor is it intended to be a substitute for legal counsel on any subject matter. No reader of this post should act or refrain from acting on the basis of any information included in, or accessible through this post without seeking the appropriate legal or professional advice from the particular facts and circumstances at issue from a lawyer. This post is protected by intellectual property law and regulations. It may however be shared using appropriate sharing tools provided that our authorship is always acknowledged and this Disclaimer Notice attached.