Benefits of incorporating your business as a limited liability Company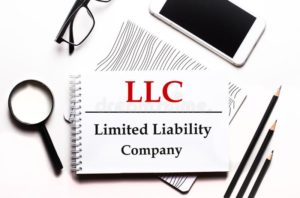 What does it mean to incorporate a business?
It simply means a business has completed the process of becoming a corporation, as recognized by law. Incorporationprovides the owners with many advantages, and I have listed a few of the many benefits you enjoy when you make your business official;
ASSET PROTECTON
When a business Is duly registered as a limited liability company, it is recognized under law as a separate legal entity separate from and apart from its owners. It is responsible for its liabilities and its debt thereby protecting its owners from personal liability and corporate debts.
CORPORATE IDENTITY
In the eyes of the law, a registered company is a legal person. It can sue and be sued, it can buy property, contract and be taxed.
PERPETUAL LIFE
Corporations are the most enduring legal business structures. The life of an incorporated company is not dependent on the life of a particular individual(s), manager, shareholder, director or officer. It can continue indefinitely until it accomplishes its objectives, merges with another business, or go bankrupt. This means that by incorporating your business, you may be able to avoid the legal entanglements that could result with other business structures. In other words, unless stated otherwise, an incorporated company could go on indefinitely.
TRANSFERABILITY OF OWNERSHIP
When a business is incorporated, the ownership interest you have in it can be readily sold, transferred, or given away to another family member. The divesting process in proprietorships and partnerships can be costly and cumbersome as property has be retitled, new deeds drawn, and a whole lot of other administration processes have to be done to transfer ownership. This is not the case with incorporated businesses as all of the individual owners' rights and privileges are represented by the shares they hold which can be easily transferred, sold or otherwise disposed off by completing/signing a transfer form. This is a very straight forward and easy process.
ABILITY TO BUILD CREDIT AND RAISE CAPITAL
It is a lot easier for incorporated businesses to raise capital since a corporation can issue shares making it easier for the company to grow and develop. As an incorporated company, getting loans from the bank is a lot easier as banks would rather lend money to an incorporated business than an unincorporated business venture. This is because corporations generally have access to more alternative sources of capital through which they can pay off debts.
ENHANCE YOUR BUSINESS CREDIBILITY
When a business is incorporated, the business is more likely to be viewed by customers, suppliers and other business associates as being more stable than unincorporated businesses. In a sense, the word "Limited" after the business name conveys permanence, credibility, and stability, and also communicates your commitment to the ongoing success of your business venture.
GAIN ANONYMITY
If you want to run a small business and don't want your involvement to be public knowledge, your best choice may be to incorporate a company. Incorporation can offer anonymity to its owners.
TAX SAVINGS
As a separate legal entity, a corporation is taxed based on its profits. Those taxable profits can be reduced by qualified business expense which could include operating costs, marketing and advertising expenses, travel and entertainment expenses, and other costs. Other deductions that can be made by an incorporated business includes employee salaries, health benefits, and pension contributions.
618 Bees can help you quickly and easily help you register a Limited Liability Company in Nigeria. Log on to our website www.618bees.comor email hello@618bees.com, or give us a call on +2349017190079. 618 Bees will complete your registration with the Corporate Affairs Commission (CAC).
The information in this blog post ("post") is provided for general informational purposes only, no information contained in this post should be construed as legal advice, nor is it intended to be a substitute for legal counsel on any subject matter. No reader of this post should act or refrain from acting on the basis of any information included in, or accessible through this post without seeking the appropriate legal or professional advice from the particular facts and circumstances at issue from a lawyer. This post is protected by intellectual property law and regulations. It may however be shared using appropriate sharing tools provided that our authorship is always acknowledged and this Disclaimer Notice attached.